With more than five years' worth of experience, La Girobussola organizes unconventional trips, guaranteeing maximum accessibility to members and friends with visual impairments.
Pioneering association in the creation of itineraries expressly for the blind and the visually impaired, winner of the ITACA 2016 First Prize for Accessible Tourism and in 2018, together with "Esplora Viaggi diffusi", the Dirittidiretti award for Venetian itineraries dedicated to blind and visually impaired people - since 2013, Girobussola has traveled throughout Italy, Europe and the world, creating cutting-edge itineraries with the following characteristics:

- Trips to locations which can be equally enjoyed by a visually impaired traveller as by the sighted, highlighting with experience and expertise all that is to be touched, listened to and tasted, valuing encounters and exchanges with each other, and participating in arts and crafts activities of the place.

- Guarantee of a dedicated and attentive accompaniment, from the meeting point for departure to the return journey, and, wherever possible, also from the departure point of the traveller.

- Guides that are trained to afford the traveller every possibility of accessible exploration (verbal illustrations, sound, tactile and meeting opportunities), as well as naturally endowed with those human qualities of sensitivity, cordiality and availability that lighten a journey and a stay.

- Program flexibility, in order to make room for personal relationships, as well as tactile exploration. La Girobussola favours groups of 4-6 travellers plus one guide for every two participants who require it.

- Creation of tactile maps and relief material available to travellers, which illustrate - with adequate explanation - specific geographic and cultural aspects to further augment the travel experience.

- Highlighting, by including them in travel programs, the stable and temporary installations for visually impaired people (museums, exhibitions, audio-visual shows) made by third parties.

- Constant research to include unique, genuine experiences, as close as possible to the cultural context we are visiting. Outside the mass tourism networks, La Girobussola offers unconventional itineraries to discover the world without the use of sight.
Destinations and travel plans are constantly evolving, also based on the requests of travellers.

Currently in Italy we offer trips to Bologna, Venice (in collaboration with the Guggenheim Museum), to Turin - a city at the forefront of museum accessibility - to Naples and the Amalfi Coast, to Gaeta, to Ancona - with a visit to the Omero museum, world excellence in the field of tactile museums - to Siena, Ferrara, Parma, Mantua and Florence.

Our itineraries abroad include the Netherlands, Ireland, Portugal, Georgia, Perù, Mexico, Guatemala, Cuba, New York, Barcelona, Berlin and Prague, Norway... and many others are being created!

It is also possible to organize a customized trip, defining together destination, duration, itinerary, number of travellers and budget.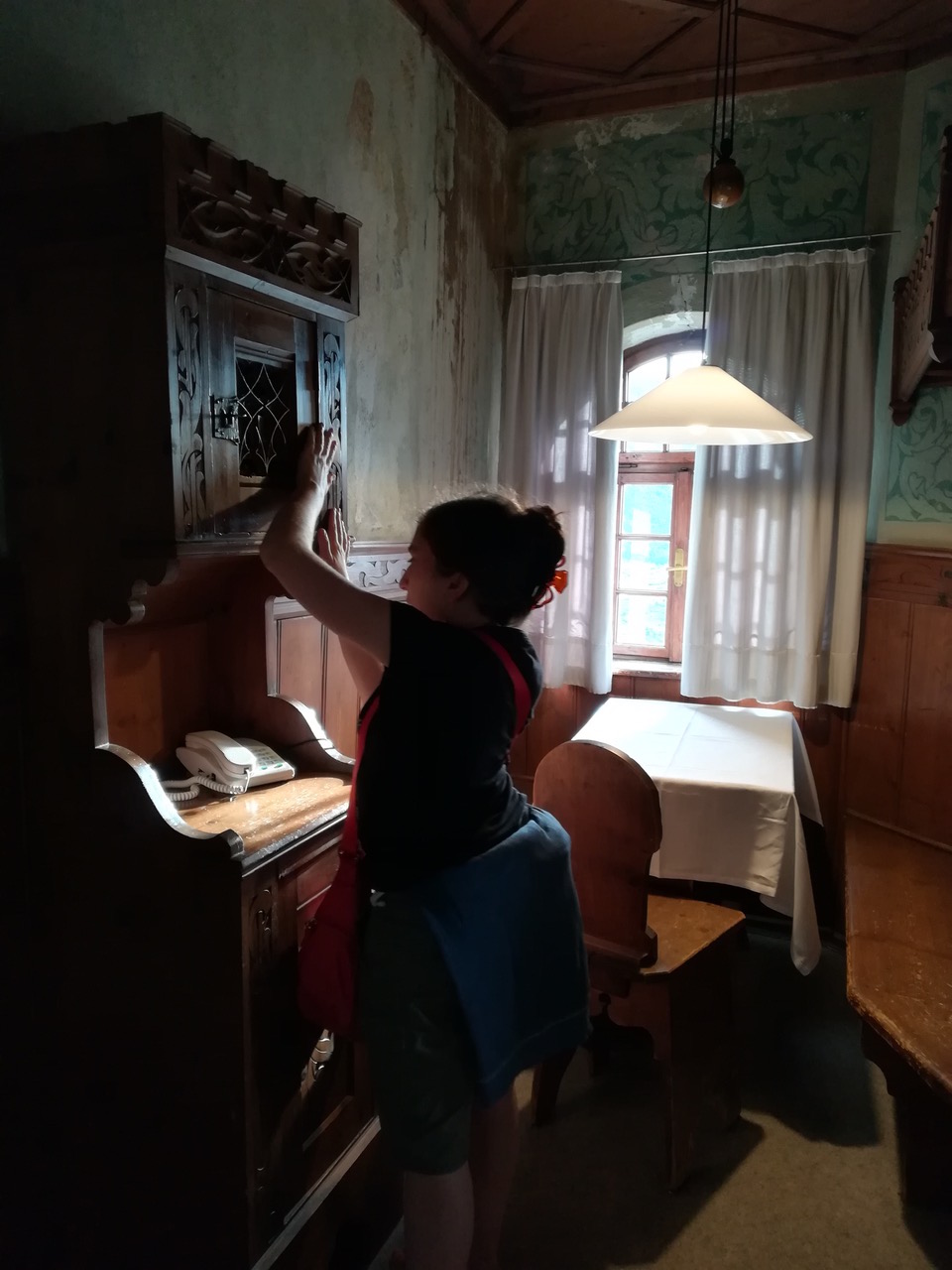 Our trips to Venice, Siena, Naples, Norway and Georgia were created together with Esplora - Viaggi Diffusi, and the one to Berlin was planned together with Noisy Vision. We adhere to the principles of Community Tourism and support partnerships with those who protect and have a positive impact on the development of destinations and communities; therefore, trips to Mexico and Guatemala were created in collaboration with associations such as the Colectivo Lajkin and The Labyrinth.

We are open and available to other effective collaborations.